Regular price
Sale price
$78.99 USD
Unit price
per
Sale
Sold out
Fast-free worldwide shipping

Ordered today, shipped today!

For our customers, there's extra free shipping on every order! (Note: this offer is limited in time).
24/7 customer service

Do you have questions regarding a product? Or would you like to receive more information about your order status?

No problem, our customer support is available around the clock to answer all your questions!
Satisfaction guarantee

Are you dissatisfied with your order? Do you have a problem with your item or would you like to make a return?

Don't worry, we have the right solution for this as well. In order to provide you with a pleasant buying experience, each of our customers receives a 14-day money-back guarantee. Additionally, you have 30 days to retorun your package.

Therefore, store with us without any worries!

Mesmerizing Geometric Design: Diamonds and Triangles for a Modern Twist
Crafted with meticulous attention to detail, each mirror sticker features a captivating design of diamonds and triangles, creating a mesmerizing pattern that catches the eye. The geometric shapes lend a modern touch to your walls, adding depth and dimension that instantly revitalizes any room in your home.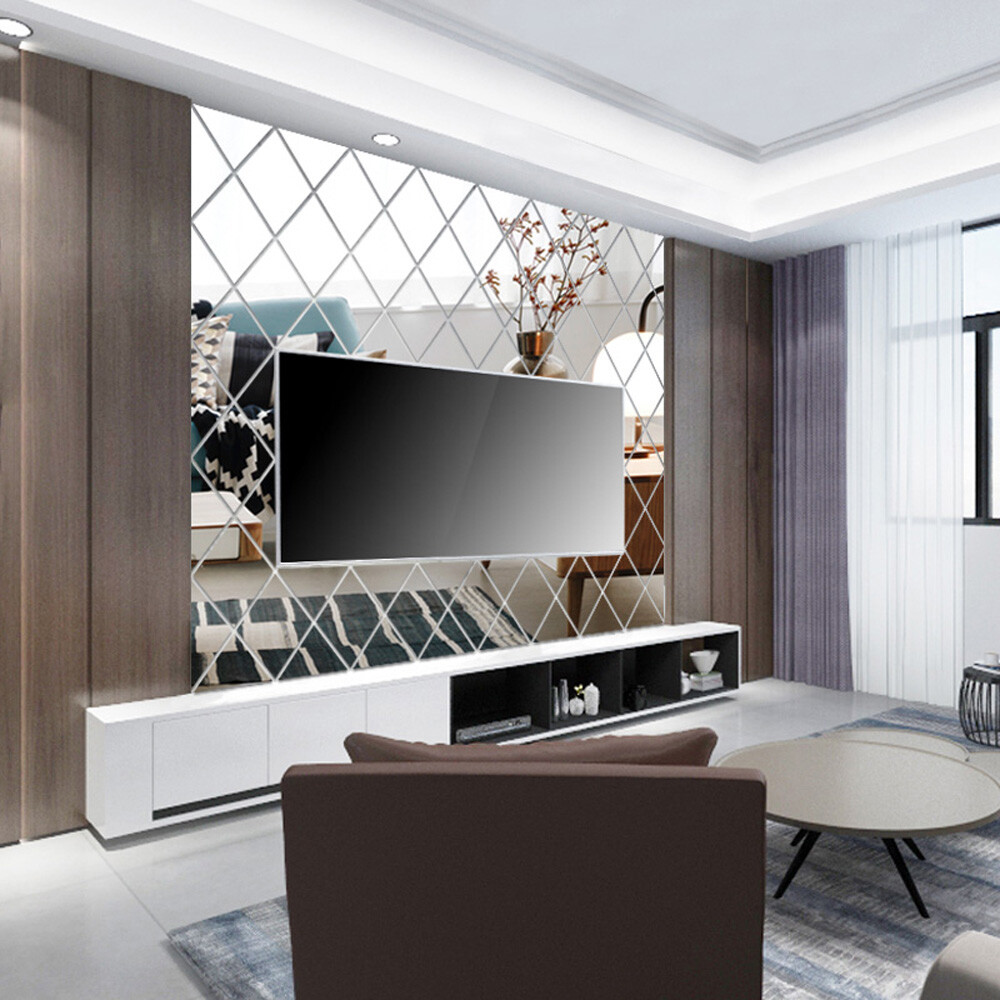 Premium Acrylic Craftsmanship: Lightweight, Durable, and Elegant
Made from premium acrylic material, these mirror stickers are both lightweight and durable, ensuring they stand the test of time while maintaining a sleek and stylish appearance. The adhesive backing allows for effortless installation on smooth surfaces, including walls, glass, tiles, and even furniture, making it a hassle-free DIY project.
Reflective Sophistication: Glamour and Illusion of Space Combined
The reflective surfaces of the Mirror Wall Sticker DIY Diamonds Triangles Acrylic Wall Stickers not only add a touch of glamour but also make your space feel larger and more open. The interplay of light and the geometric pattern creates a dynamic visual effect that's sure to impress.

INCLUDED IN THE PACKAGE
1 set of 100x100cm 58pcs suitable for wall surface area of 1 square meter

1 set of 50x100cm 32pcs suitable for wall surface area of 0.5 square meter

1 set of 50x50cm 17pcs suitable for wall surface area of 0.25 square meters
CHARACTERISTICS
Material: Acrylic (Strong Backed Self-adhesive, Mirror Surface Protected by Transparent film)
Color: Silver, Black, Gold, Brown
Thickness: 1mm
Share
View full details